Career opportunities for international applicants
We,Azumi En have been actively hiring international staff. Some international staff are already working cheerfully with us at several nursing care facilities. Here are some messages from senior international staff for international applicants who want to work at Azumi En.
Messages from senior international staff
Azumi En Yoshikawa/Ms. Maria Marsha Hirayama (Joined in Mar. 2012)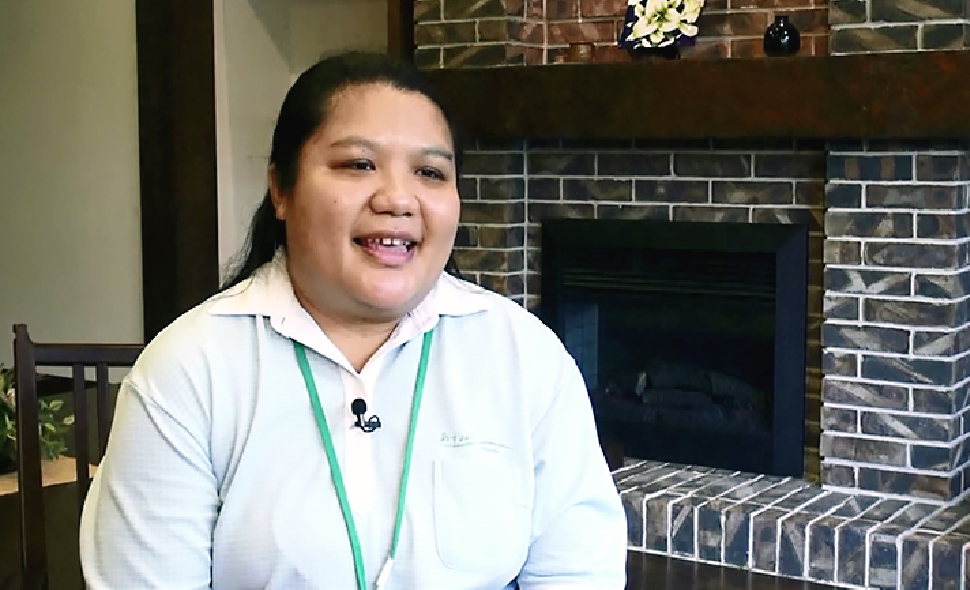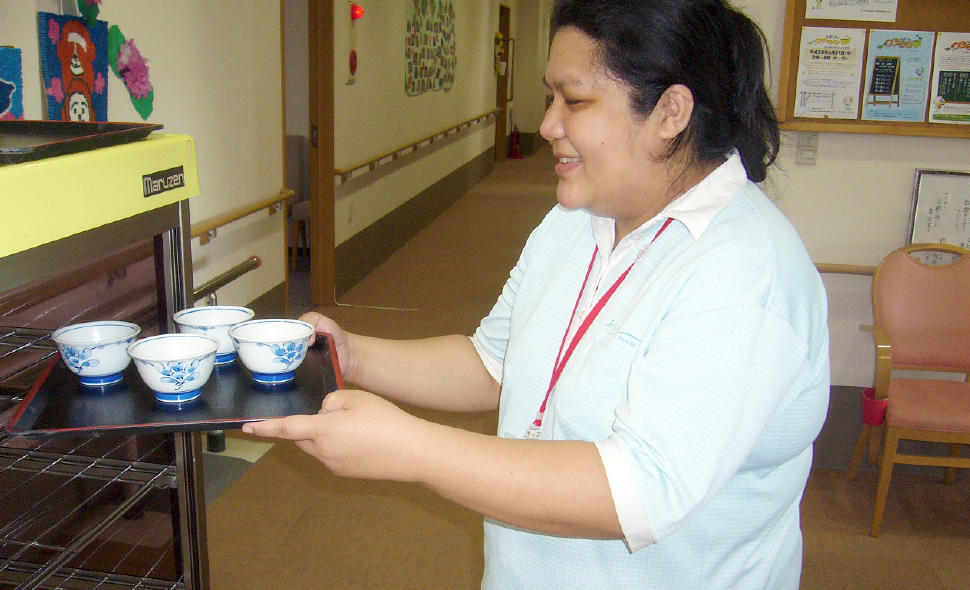 I first came to Japan during the school holidays to visit my sister who was living here. I've lived under the impression that Japan is a safe country. I'm happy seeing customers' smiles, and I deeply appreciate hearing the words "Thank you" in response to the caregiving services that I provide. I wear costumes for event days, such as during the summer festival held at Azumi En, and I greatly enjoy the events myself. I'll keep improving my caregiving skills and techniques and do my best to satisfy customers.
Azumi En Mizuho/Ms. Almarita Morita (Joined in Sep. 2014)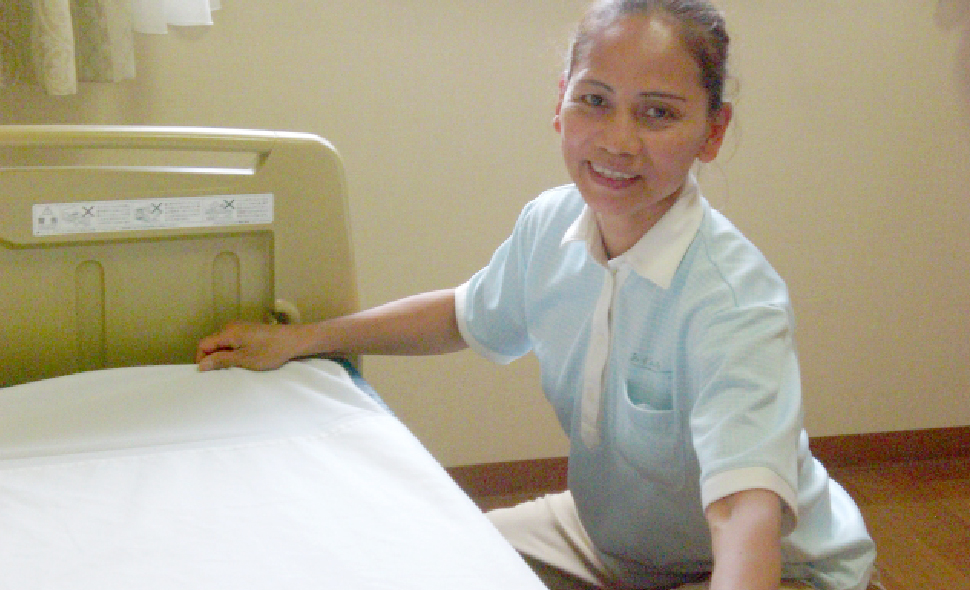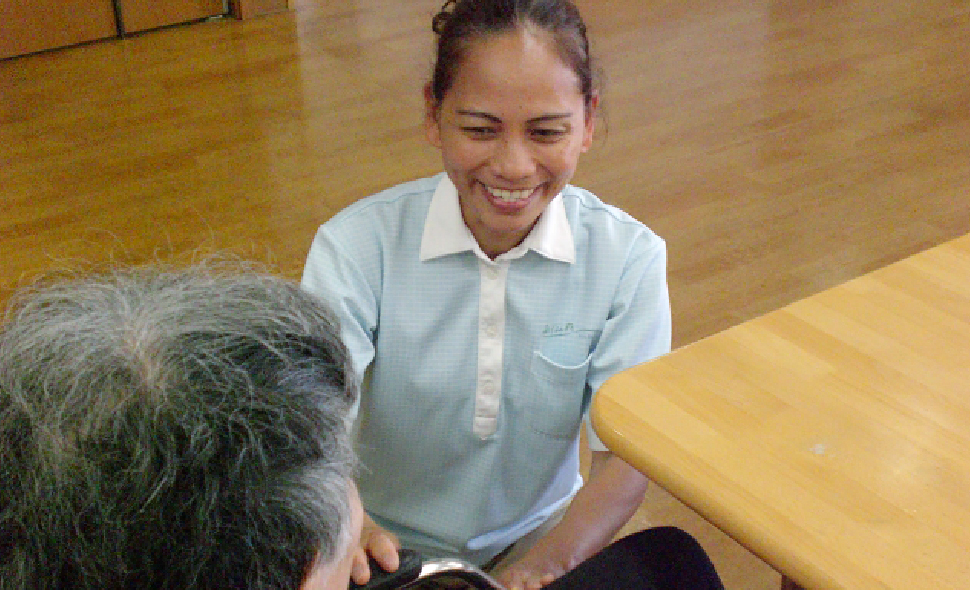 It's fun to communicate with customers, and I work happily every day. It's been nearly two years since I started working at Azumi En, and I obtained my qualifications from the initial training seminar for caregivers with the cooperation of my co-workers. I previously did hard physical work, and I had a hard time being discriminated against as a foreigner in my previous job, but the staff members at Azumi En are very nice, and they kindly teach me what I don't know, so it is a good work environment.
Azumi En Grande Tokiwadaira/Ms. Rica Cunanan Kato (Joined in Feb. 2015)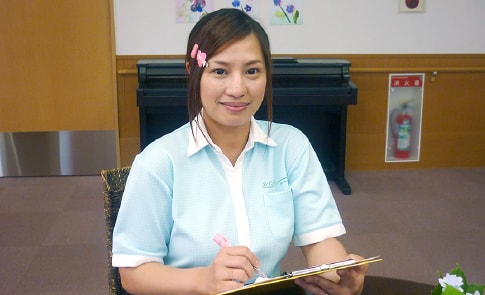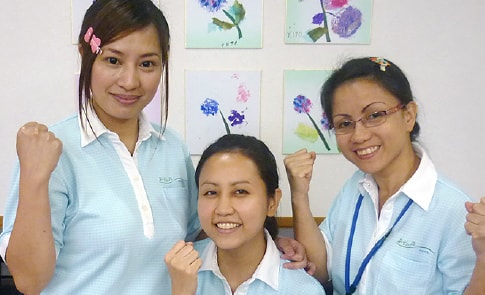 At Azumi En, we have a working environment where we help each other when someone is in trouble.
You might feel anxious at first, but you don't need to worry about anything because your co-workers at Azumi En will support you!
Azumi En Grande Tokiwadaira/Ms. Jackielyn Cabral Yagi (Joined in Nov. 2015)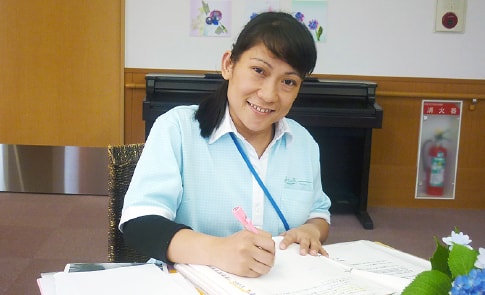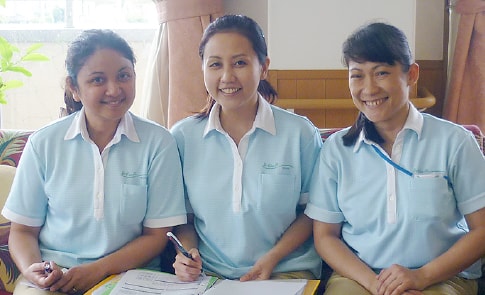 I have been working at Azumi En since I came to Japan about eight months ago. During that time, my Japanese has been improving steadily, and I am able to understand it much better than I could before. Caregiving is hard work, but our kind co-workers have taught us the job well, and we are able to work comfortably. I think that working seriously and very hard will result in a good future, so let's do our best together!
Application method
Please submit the job application form.

Introducing career opportunities for international applicants at Leopalace21 Group Azumi En.